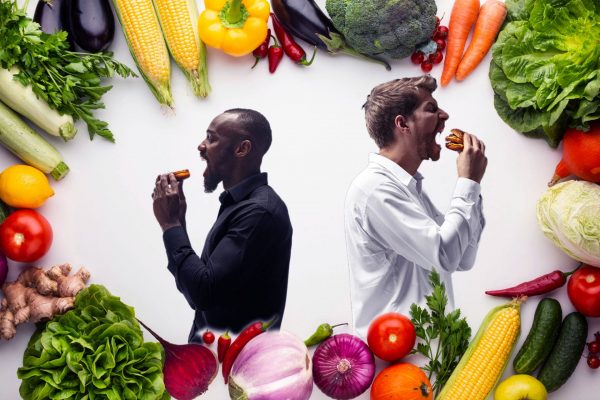 FRUITS AND VEGETABLES PLAY A BIG ROLE IN YOUR PENILE HEALTH
Fruits and vegetables are good for your penile health! However, men who consume more fruits and vegetables have a better chance of surviving prostate cancer. You can improve your diet by adding fruit and vegetables to your meals. This can help your body fight against health problems such as heart disease, hormonal imbalances and burning fat and others.
BELOW IS A LIST OF HEALTHY FOODS FOR YOUR PENILE HEALTH.
SPINACH IS GOOD FOR YOUR PENILE HEALTH
Spinach boosts testosterone levels.
Spinach boosts your blood flow.
CAFFEINE IS GOOD FOR PENILE HEALTH
Caffeine is proven to improve blood flow.
Caffeine has been shown to prevent erectile dysfunction.
APPLE PEELS MAY REDUCE YOUR RISK OF PROSTATE CANCER
Apples are good for your health in general.
Apples contain good benefits for penile health.
Apple peels may prevent growth of prostate cancer cells.
WHY ARE AVOCADOS GOOD FOR YOUR PENILE HEALTH
Avocados can boost your libido.
Avocados increase testosterone levels.
Avocados improve sperm quality.
CARROTS FOR PENILE HEALTH
Research finds that carrots can improve male fertility.
Carrots may improve sperm quality and motility.
OATS ARE ALSO GOOD FOR PENILE HEALTH
Oats can help you to with orgasms.
Amino acids found in oats may prevent erectile dysfunction.
TOMATOES ARE GOOD FOR YOUR PENILE HEALTH
Tomatoes may reduce your risk of prostate cancer.
Tomatoes may improve sperm concentration.
Mens Clinic International deals with any sexual problems that are related to Weak Erections, Early Ejaculation, Low Libido, STIs or Circumcision. Do get in touch with us to book a consultation with our professional doctors who specialise in Men's Sexual Health.
Contact us now to find out more about Mens Clinic prices and the effects of weak erections. Or click here to book an appointment with one of our friendly doctors in your area.
To read more about sex questions and answers, click here.